Folk musician Gavin Mendonca, who is using his every chance to represent Guyana, did so last week on the biggest stage yet as part of the cultural contingent in Dubai, UAE. He said it was the highlight of his career so far.
"The trip was amazing! It was an absolute privilege and honor to be selected as part of the cultural contingent representing Guyana on such a big stage and on such an important platform where the whole world was watching us, "said Gavin. "And, to have also shared the experience with other young artists, dancers, talented Guyanese painters… It was a really cool experience and well done to the Ministry of Culture, Youth and Sports and to the Ministry of Tourism for to have constituted this particular contingent. It was a bunch of fresh young faces and we all worked hard our entire careers for these kinds of opportunities… "
Gavin is one half of the duo, Gavin and Chucky where he sings and plays guitar while fellow musician Chucky plays drums. He made the trip without his partner, but said Chucky was with him in spirit, as he took with him a recorded track of his bandmate playing the drums.
The team arrived in Dubai on October 16 and visited some of the more than 190 pavilions representing countries around the world and explored the sights. October 19 was the cultural presentation of Guyana Day, following which the 12-member cultural contingent participated in a parade where they shared Guyana flags with spectators. They also played a medley at another event, Music in the Garden. Gavin, Samuel Medas, Poonam Singh, Tennicia Defeitas, Christian Sobers on guitar and Andrew Tyndall on steel pans performed together. Preparing for the event allowed them to bond and have a great time jamming and learning each other's songs.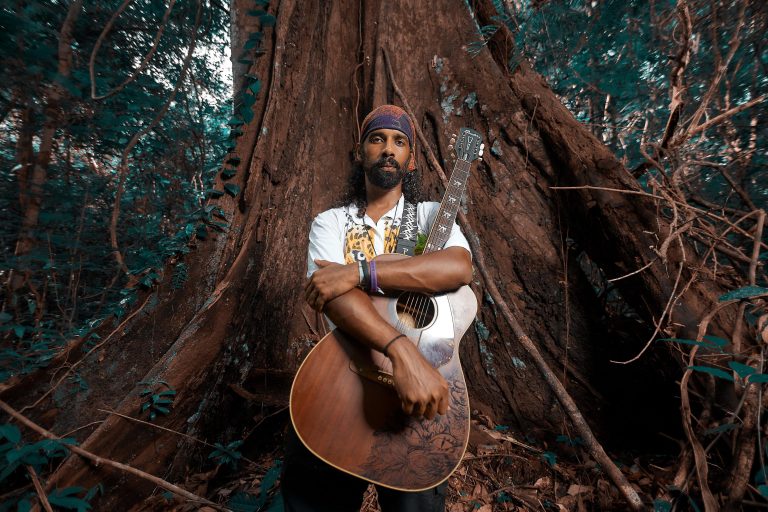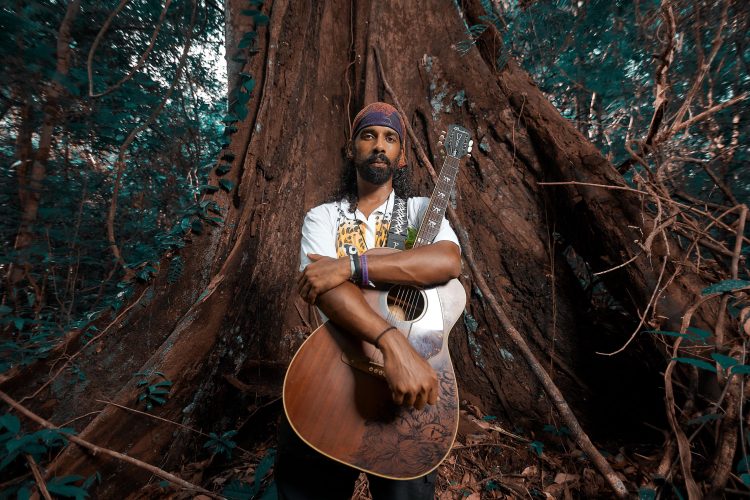 In the Guyana pavilion, Gavin shared his folk music with visitors who hosted his play. The singer said they didn't understand everything he sang, but were able to connect with the music. rock music that he incorporated into his presentations.
"From the smiles on their faces to their applause, I could see that they were happy to experience the new culture that I shared with them," explained the musician.
Gavin also gave an interview to Dubai 1 TV, which provided official coverage of the 2020 World Expo.
Regarding the experience, Gavin shared, "We also had a lot of time to explore Dubai Expo which is huge. I couldn't even see all the pavilions. They give us an Expo 2020 passport which is like a novelty passport and you go around different sites in different countries / pavilions and have them stamp your passport. On the last day, I spent about four hours browsing part of the exhibition site and obtained about 50 stamps from 50 different countries. I wish I had more, but the time was against me. There were pavilions… like those in Dubai, Egypt and Saudi Arabia which were huge; they had like skyscrapers with different rooms.
Gavin also mentioned visiting the sand dunes in the desert, riding a camel and tasting traditional food.
The contingent left Dubai on October 20.
They did not all return immediately to Guyana. Gavin, who is currently in New York City, spends time there playing various open mic concerts and parties in bars. Prior to his visit to Dubai, he had been to the United States to collaborate with BRAATA Productions, a Caribbean cultural organization where he was a guest performer at a folk concert in Brooklyn.
Since the start of his musical career, Gavin has had many other opportunities like the Beijing Expo in 2019 where he also visited and performed on the Great Wall of China; a concert in Brasilia, Brazil; the Rupununi music festival in Colombia; the United Kingdom, the United States, Trinidad, Suriname and Barbados.
"I was very lucky to travel and to take Guyanese folk music with me. In fact, I booked to play at the Folk Alliance International Conference next February in Kansas City, USA, "the singer shared. He first performed at the conference in 2019 when it was held in New Orleans.
Just before Dubai, Gavin and Chucky visited Rupununi for eight days where they did a series of recorded concerts at Turtle Mountain, Iwokrama, Atta Lodge, Canopy Walkway and Rock View Lodge which will be released next year. Their folk-up Christmas special recorded on Turtle Mountain will be the first to release, in time for the holidays on their Facebook and YouTube accounts.
Recorded concerts are among the many projects Gavin and Chucky have embarked on. They have also just completed their album 'Folk It Up Volume 2', which is due out early next year.
They can't wait to start performing outdoors again and hope to return to performing live outside the Courtyard Mall soon.